The urgency and opportunity of shifting from a linear take-make- dispose economic model to a circular economy in which value is created utilizing existing and renewable goods and materials is on the rise. This transition comes with a broad range of changes. Changes in culture; in how companies, supply chains, and markets are organized; in how consumer needs are addressed; in how value creation opportunities are identified; and in how people, machines, and goods are interconnected and interact. While these changes can seem daunting, digital tools enable achievable and manageable solutions through:
Platform technologies to enable marketplaces, sharing, product-as- a-service

Data Analytics to increase supply chain transparancy

Track and trace technologies to enable identification and monitoring of goods through the value chain and through their lifetime (sourcing, usage)

Big data and AI to identify new potential demand and supply connections in secondary markets, or uncover underlying needs and ways to create value

Blockchain to enable data security in digital interactions and transactions, increasing trust
This event, brought to you by the
Circular Economy Network
(CEN), will dive into a few of these digital solutions and explain how they address the challenges of transitioning from a linear to a circular economy. The speakers will present their vision of a circular economy and the practical implementation of it, after which participants will build on these perspectives in small break out groups.
6.20-6.30 pm -- Arrival

6:30-7:20 pm -- Speaker presentations
7.40-8.15 pm -- Creative workshop
8.15-8:30 pm -- Report backs
The CEN aims to convene a multitude of stakeholders to actively engage in discussing solutions to transition towards a more circular, regenerative world. Follow the
CEN
on Twitter for the latest on our monthly events.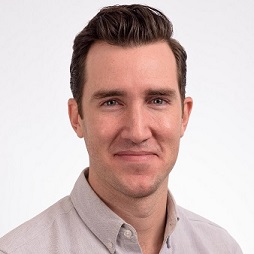 Christopher Cooke is the Director of Technical Development at the Sustainability Consortium where he oversees the creation TSC's tools for sustainability measurement and reporting. Prior to joining The Consortium, Christopher developed an energy sustainability strategy and action plan for the government of Hawaii Island. While with the New York Academy of Sciences, he investigated clean technology policy for New York State. Christopher holds a Master of Environment Science degree from Yale University, where he studied industrial ecology and conducted research in life cycle assessment. He also holds a Bachelor of Science degree in Chemistry from New York University. @

TSC_News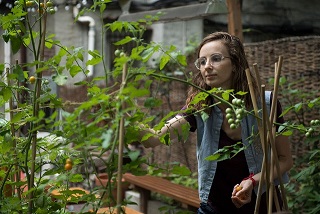 Louisa started her career in public health and the plant science field, where she gained significant experience learning the intricacies of farming, gardening, and permaculture through organizations like the Permaculture Research Institute Sunshine Coast and Pfizer Plant Research Laboratory at the New York Botanical Garden. Her interest in blockchain technology began in 2015, moving to New York City and researching blockchain technology and its capacity for exchange in different community types. Louisa is a co-founder of Future Culture a non-profit partnership of community developers, tech entrepreneurs, and social engineers focused on intelligent activism. Our aim is to empower communities through development of fair and cooperative systems. Future Culture has a recognized stance on the implications of blockchain technology for reputation, identity, and international regulation. Members are key speakers at tech forums and conferences, advise in blockchain related security and identity projects, and are deeply involved in local community development programs.
@

Future__Culture

The
Hub@GCT
is a one-of-a-kind space purpose-built to support and materially advance the prospects of entrepreneurs and companies seeking to address New York City's most pressing urban challenges in sectors such as energy, waste, sustainability, transportation, agriculture, and water. Selected companies will benefit from brand new, custom office space provided at well-below-market rates in addition to bespoke programming and resources to serve their needs.
#CircularEconomy #Sustainability #ClosedLoop #Digital #Tech #Technology #Blockchain #Materials #SupplyChain #Lifecycle