We're excited to announce the lineup for the next Circular Economy Network (CEN) event on December 12th in Brooklyn! Thanks to those of you who were able to join us for our kick-off event in October at the Danish Cleantech Hub where we heard from four thought leaders in the Circular Economy (CE). We're thrilled to continue the energy and momentum at our next event where we'll hear from three new speakers on "
Designing a Human-Centered Circular Economy
." As with our first event, we'll hear from each speaker then form breakout groups for small discussion, followed by brief report backs and Q&A with the speakers.
Details below. Register here and we look forward to seeing you soon!
DATE: Tuesday, December 12, 2017
TIME: 6:30 PM – 8:30 PM EST
LOCATION: Urban Future Lab, Hosted by the Danish Cleantech Hub, 15 MetroTech Center, 19th fl, Brooklyn, NY 11204
In this December gathering of the Circular Economy Network, three New York based thought leaders will cover three very different perspectives of a circular economy:
Trebor Scholz, Associate Professor of Culture and Media at The New School, and author of, among others, Platform Cooperativism: Challenging the Corporate Sharing Economy.Theme: business models for an inclusive sharing economy

Mark Prommel, Design Director at Pensa, an industrial design and consultancy firm in NYC. Theme: product design

Ranjith Annepu, Co-Founder of Be Waste Wise and Waste Management consultant. Theme: circular economy in developing countries
The event is open to all experience levels. The speakers will present their vision of a circular economy and the practical implementation of it, after which participants will build on these perspectives in small break out groups.
6:30-7:20 pm -- Speaker presentations
7:20-7:30 pm -- Convene into small groups
7:30- 8 pm -- Small group discussions
8-8:30 pm -- Convene into full group for report backs and Q&A
Trebor Scholz, Associate Professor of Culture and Media at The New School
Trebor Scholz is a scholar-activist and Associate Professor for Culture & Media at The New

School in New York City. His book Uber-Worked and Underpaid. How Workers Are Disrupting the Digital Economy (Polity, 2016) develops an analysis of the challenges posed by digital labor and introduces the concept of platform cooperativism as a way of joining the peer-to-peer and co-op movements with online labor markets while insisting on communal ownership and democratic governance. His next book will focus on the prospects of the cooperative online economy. His edited volumes include Digital Labor: The Internet as Playground and Factory (Routledge, 2013), and Ours to Hack and to Own: Platform Cooperativism. A New Vision for the Future of Work and a Fairer Internet (eds. with Nathan Schneider, OR Books, 2016). In 2009, Scholz started to convene the influential digital labor conferences at The New School. Today, he frequently presents on the future of work, solidarity, and the Internet to media scholars, cooperativists, lawyers, activists, designers, developers, union leaders, and policymakers worldwide. Scholz is a member of the Barcelona Advisory Council on Technological Sovereignty. His articles and ideas have appeared in The Nation, The Chronicle of Higher Education,Le Monde, and The Washington Post.
Mark Prommel, Design Director at Pensa
Mark is a partner and the design director at Pensa where he leads and mentors a diverse group of multi-faceted designers working at the crossroads of design and invention. Throughout his 19+ years in product design, he has followed his passion for shaping the physical products that enhance everyday life. Mark has received numerous design awards including IDEA awards, CLIO, Fast Company Innovation by Design, Core 77 Design Awards, and Good Design Awards. He is also an inventor on dozens of design and utility patents. In addition to his many years of successful client-based work, he has led the design teams on Pensa's award winning internal efforts such as Street Charge and the Merge Urban Bicycle.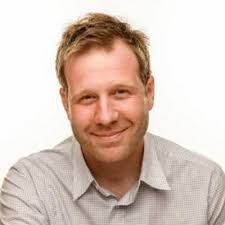 Ranjith Annepu, Co-Founder of Be Waste Wise and International Waste Management Consultant
Ranjith Annepu is a Co-Founder of be Waste Wise and an International Waste Management Consultant. He builds tools, systems, and institutions which can foster and support long-term improvement in well-being on our rapidly changing planet. He holds a Master's degree in Earth and Environmental Engineering from Columbia University and a Bachelor's degree in Chemical Engineering. He works in South and South-East Asia, Sub-Saharan Africa, and Middle East. He consults for the World Bank Group, and the Earth Engineering Center at Columbia University to improve decision making in investments and governance through technology and policy analysis, life cycle analysis, capacity building and knowledge dissemination. He also manages a grant for waste management organizations in India and is the India Coordinator for the Global WTERT Council.
The Danish Cleantech Hub engages with public and private New York stakeholders interested in learning from the Danish experience. They provide a forum for informational exchange on new approaches and solutions within energy efficiency, climate adaptation, and resiliency.

ABOUT THE CEN
The Circular Economy Network (CEN) is a new collaborative brought to you by circular economy catalysts Sarah Bloomquist and Tessa Vlaanderen. We aim to advance regenerative systems locally and globally through our monthly interactive forums comprised of CE pitches followed by small breakout group discussions. All experience levels welcome and a desire to learn and collaborate is required.